By Jazz Howington. Originally published on the Homesnap blog here.
This blog post was written by Jazz Howington, a User Interface (UI) Designer here at Homesnap.
Last week, I had the pleasure of attending a hack-a-thon of a special nature. Homesnap sponsored my participation in Ruby for Good, a conference where developers, product managers, and product designers come together to create websites and software for non-profit organizations. As part of Ruby for Good, I had the incredible honor to work with Rudo Kemper (part of the Amazon Conservation Team, or ACT) to design and build Terrastories.
Rudo is part of Terrastories, which is an ongoing project to help document the oral histories that indigenous communities share about their territory. For the Matawai, an ethnic group from Suriname, storytelling is an important cultural tradition, but it's at risk of being lost because community elders are passing. That means young people can't listen to elders' stories as time passes, so this is a way to preserve them.
Designing for good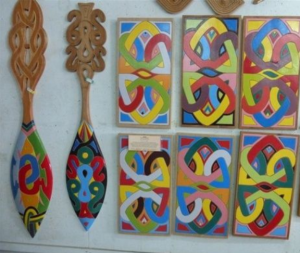 The first step of our hack-a-thon was creating a brand for Terrastories. Rudo mentioned that color could play an important role, but it shouldn't be specific to this community since the tool can be used in communities across the globe. I gained inspiration from the vibrant colors of the handmade oars of the Matawai, and adjusted them to represent the rich tones of the Amazon.
The second step was to design the UI for the website. It was important to integrate the experience of listening and watching the videos with the location of the stories on the map. Users needed a simple way to search, filter, and view stories while simultaneously viewing the map. Below, you can see some more of my initial work.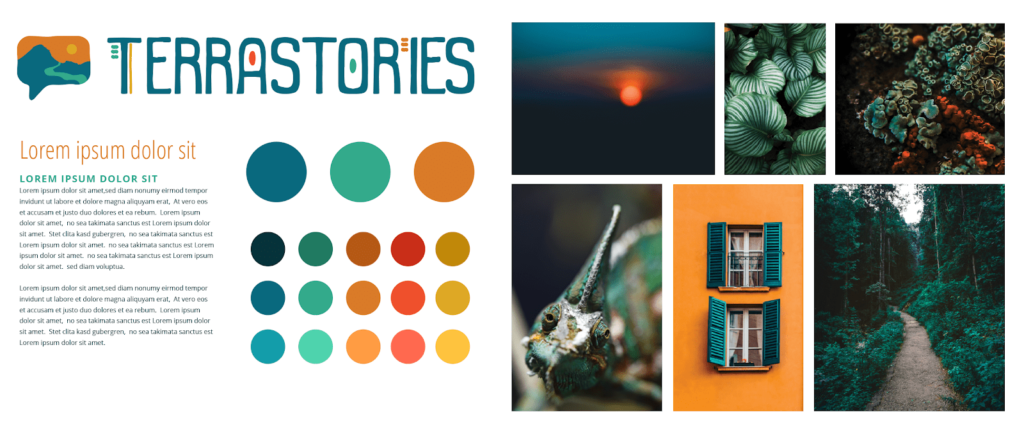 Transcending generations
The goal of Terrastories is to create an offline-compatible, geo-storytelling application — something designed specifically for remote communities. With Terrastories, the Matawai and other communities will be able to explore storytelling recordings of their oral history by interacting with a map and videos in the web app.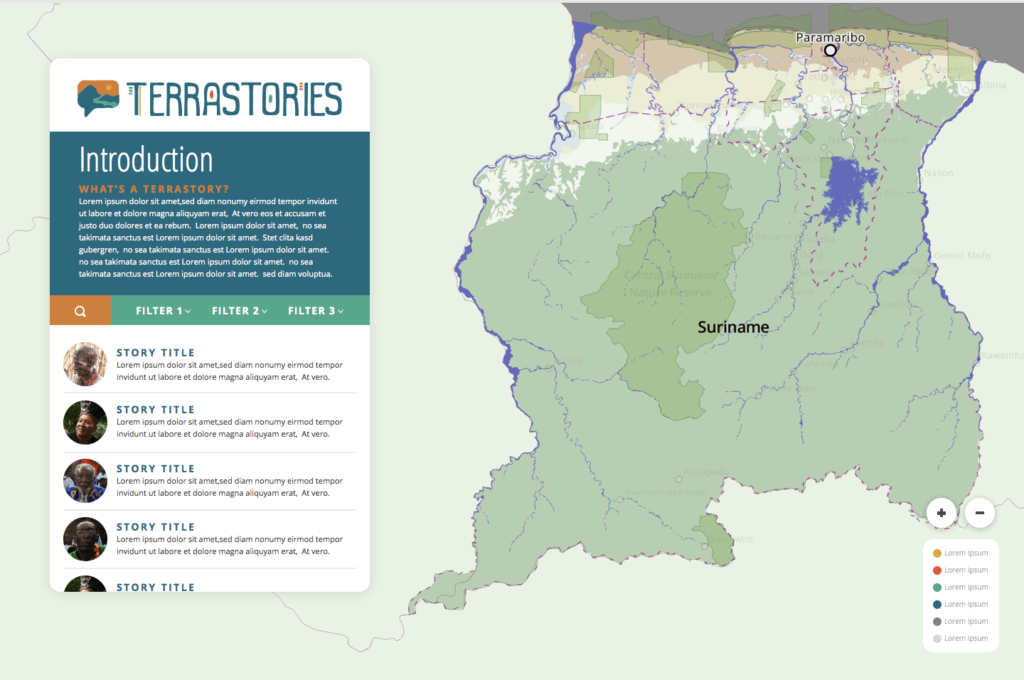 Users will also be able to log in and access what they call "restricted stories" — e.g. stories that should only be heard by specific community members, or restricted from outsiders — that are assigned to specific credentials. Community members will be able to add and edit stories in the application.
On the whole, this application will allow users to map their own place-based storytelling traditions, preserving and presenting them as an interactive learning tool for generations to come.
An unforgettable experience
Working with Rudo and the Terrastories team has been invaluable to me. Creating a simple user experience allows future generations to maintain their community's history, and it was one of the most meaningful adventures of my life.
It helped me realize that Homesnap is part of a much larger story, one that connects people with homes, and homes that make up communities.
I am truly thankful to Ruby for Good to supply opportunities like this, and I am equally grateful to Homesnap for sponsoring my participation. I hope to bring some of the rich cultural ideologies of the amazon communities to our own.